Surge Protection for Photovoltaic Lighting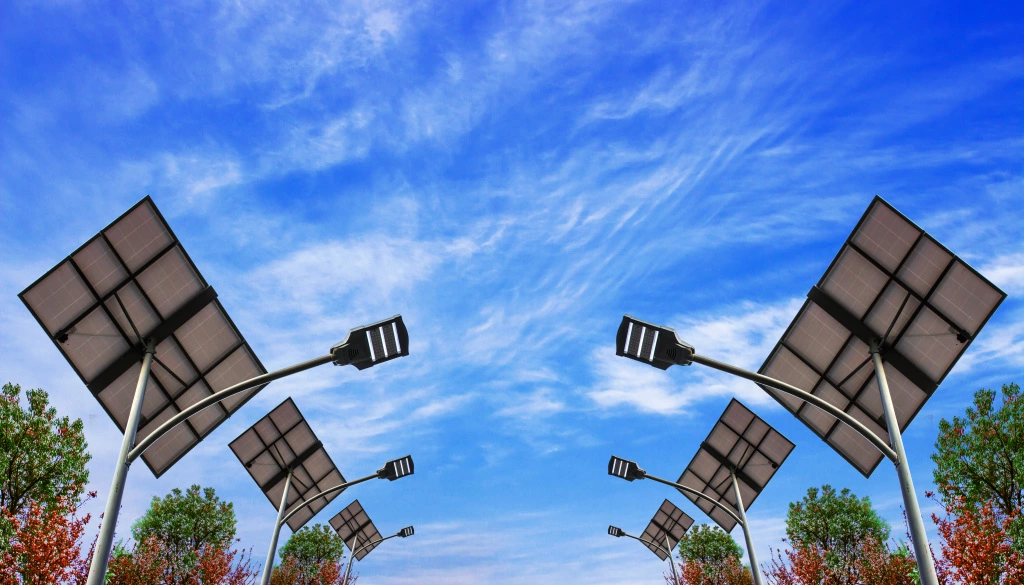 Photovoltaic Lighting
OVERVIEW
Today's increased reliance on very sensitive electronics makes surge protection an important topic for Photovoltaic Lighting, LED Street Lights and Smart Lighting Poles. The Insurance Institute for Business & Home Safety study found that $26 billion dollars was lost due to non-lightning power surges. In addition, there are about 25 million lightning strikes in the US each year that cause between $650M to $1B in losses according to the Insurance Information Institute, State Farm©. This page discusses how to best protect your Photovoltaic powered lighting system, LED Luminaire, Wireless Transmitters, IoT devices and other smart electronics with a Surge Protective Device (SPD) or multiple SPD's.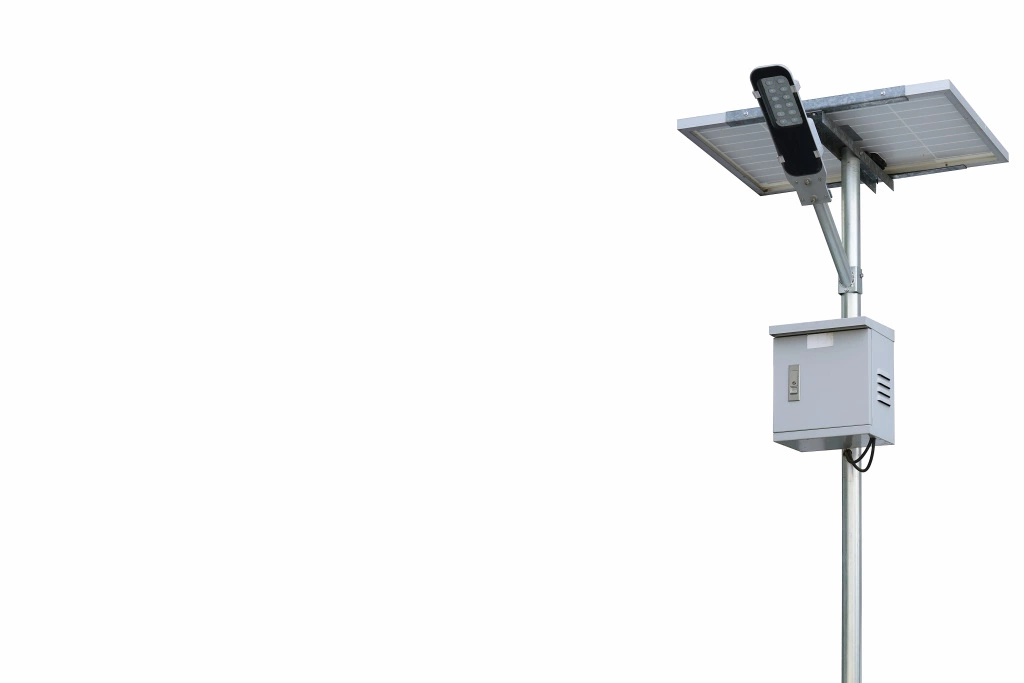 Smart LED Street Light with PV Panel
Selecting the appropriate SPD
UL8801 requires surge suppression, whether individual or in combination with some other component(s), shall comply with the requirements of the applicable UL standard(s) that cover devices that provide those functions. This means selecting a surge protector from the following UL standards including UL1449 5th Edition, UL497B, and UL497E.
Recommended Surge Protectors for 277/480Vac Services
Recommended Surge Protectors for 120/208Vac Services
Systems that are evaluated for safety by UL8801
- PV modules, either separate or integrated with the luminaire
- Batteries (all chemistries) and charging circuitry
- Low voltage luminaires
- Control circuits and related auxiliary devices
${VID#2190491}<-Wrong Video ID, #2190491
References
| # | Title |
| --- | --- |
| 1 | NFPA 70 edition 2020, Article 670 Industrial Machinery, 670.6 Surge Protection |
| 2 | NFPA 70 edition 2014, "Data Assessment for Electrical Surge Protective Devices" |
| 3 | NFPA 79 edition 2018 |
| 4 | NFPA 79 edition 2018, Annex C, Examples of Industrial Machines Covered by NFPA 79 |
| 5 | ANSI C62.41, Low-Voltage AC Power Circuits |
| 6 | ANSI C136.2, Roadway and Area Lighting Equipment - Dielectric Withstand and Electrical Transient |
| 7 | UL8801, Outline of Investigation for Photovoltaic (PV) Luminaire Systems |
| 8 | UL1598, Luminaires |
| 9 | UL924, Emergency Lighting and Power Equipment |
| 10 | UL1449 5th Edition, Surge Protective Devices |
| 11 | UL497B, Surge Protectors for Data Lines and Fire-Alarm Circuits |
| 12 | UL497E, Antenna Lead-in Conductors |
| 13 | UL508, Industrial Control Equipment |
| 14 | IEC 61643-11, Low-Voltage Surge Protective Devices - Part 11: Surge Protective Devices Connected To Low-Voltage Power Systems - Requirements And Test Methods |
| 15 | IEC 61643-21, Low Voltage Surge Protective Devices - Part 21: Surge Protective Devices Connected To Telecommunications And Signalling Networks - Performance Requirements And Testing Methods |
| 16 | IEC 61000-45, Electromagnetic Compatibility (EMC) - Part 4-5: Testing And Measurement Techniques - Surge Immunity Test |
| 17 | CSA 107.1, General Use Power Supplies |
| 18 | CSA 141, Emergency Lighting Equipment |
| 19 | CSA 250, Luminaires |
| 20 | NOM-001-SCFI, Standard for Electronic Equipment |
| 21 | NOM-003-SCFI, Electrical Products - Safety Requirements |
---
Contact us to develop a surge mitigation solution for your application
Where to purchase Citel SPD's