KERAUNIC LEVELS ASSOCIATED WITH LIGHTNING RISK
Depending on the country, surge protectors could be recommended or even mandatory based on the external conditions of your site which include the type of network, equipment location, migitation systems and lightning threat.
Risk assessments, based on international standards, are available to help determine with accuracy the need and type of surge protection required.
In any case, almost all installations are crowded with sensitive electric and electronic devices, making the use of surge protectors all the more necessary.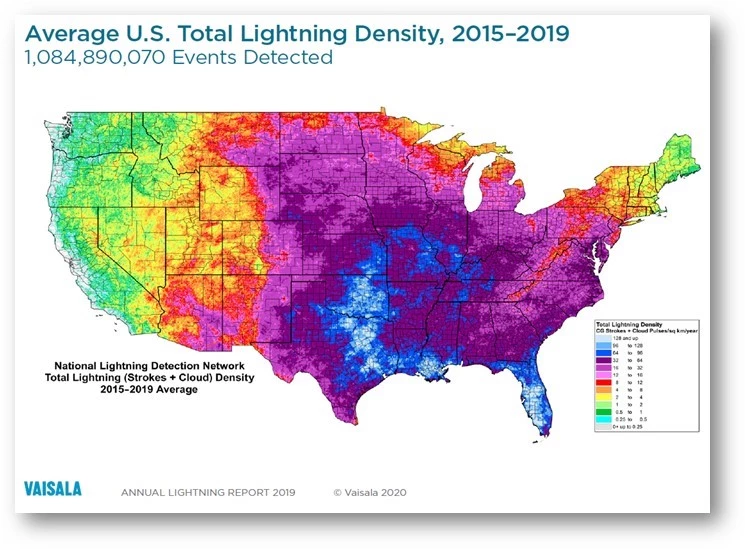 Photo creds: www.vaisala.com