Surge Protection for EV Charging
OVERVIEW
Today's increased reliance on very sensitive electronics makes surge protection an important topic for Electric Vehicle (EV) Charging Systems. The Insurance Institute for Business & Home Safety study found that $26 billion dollars was lost due to non-lightning power surges. In addition, there are about 25 million lightning strikes in the US each year that cause between $650M to $1B in losses according to the Insurance Information Institute, State Farm©.
This article discusses the various types of EV Charging Systems and Electric Vehicle Supply Equipment (EVSE) to help you develop a comprehensive surge mitigation strategy. Each section will provide a recommendation on exactly which EV surge protector to use for your equipment and where to install these Surge Protective Devices for EV Chargers.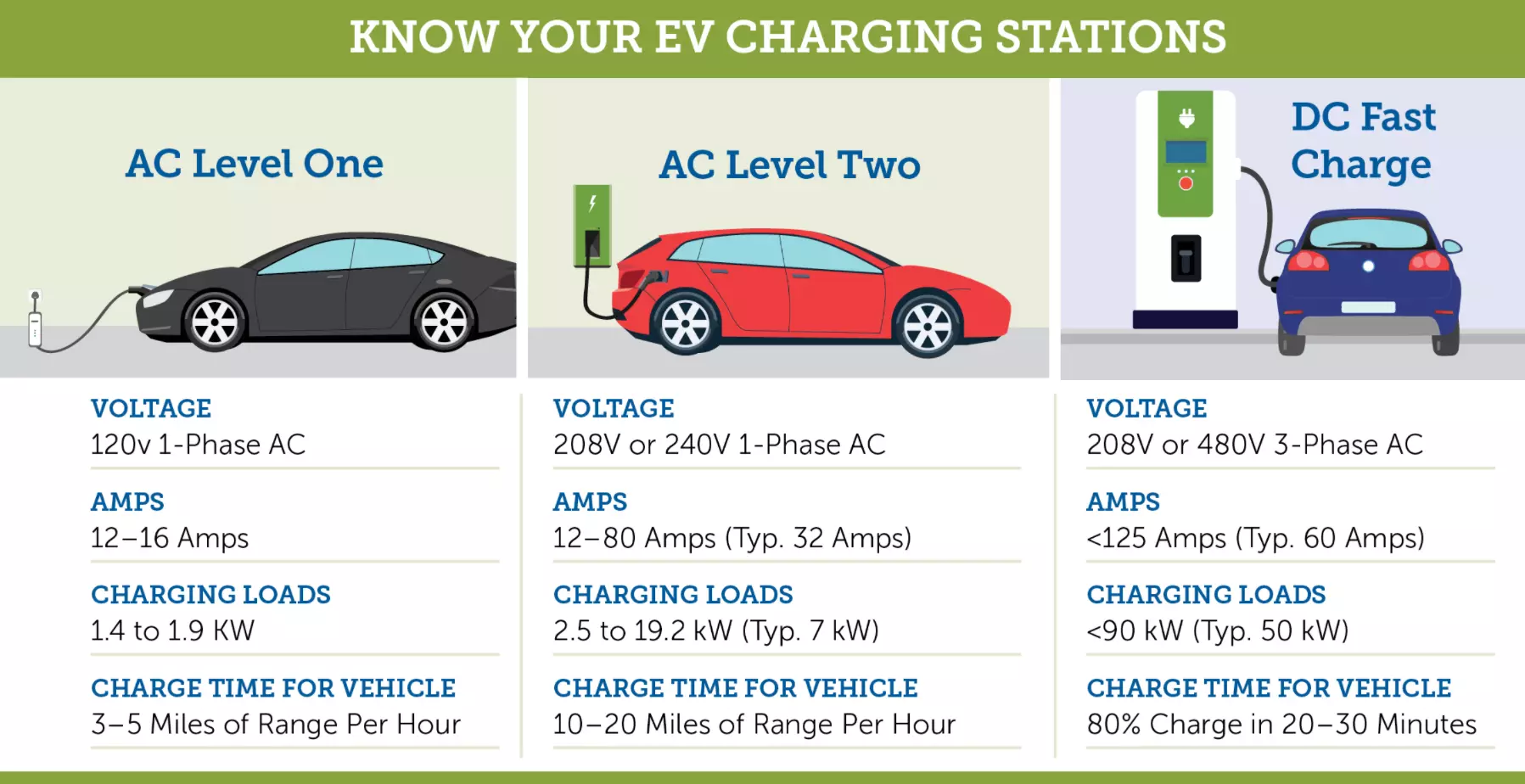 Go to Level 1 | Go to Level 2 | Go to Level 3
Level 1 EV Charging Station
Power Source : 120Vac Household Outlet
These Level 1 EV Chargers are for residential home applications utilizing a standard 120Vac outlet for the power source. With up to 20 hours to charge time for a 124 mile trip, these chargers are the most basic and least expensive.
EV SPD Protection Point : Main Distribution Panel
Per the NEC 2020, since your home is a dwelling unit as defined by Article 230.67, a UL1449 Listed SPD must be Installed at the incoming 120/240Vac main service panel. Shown below is an example using the M50-120T-A.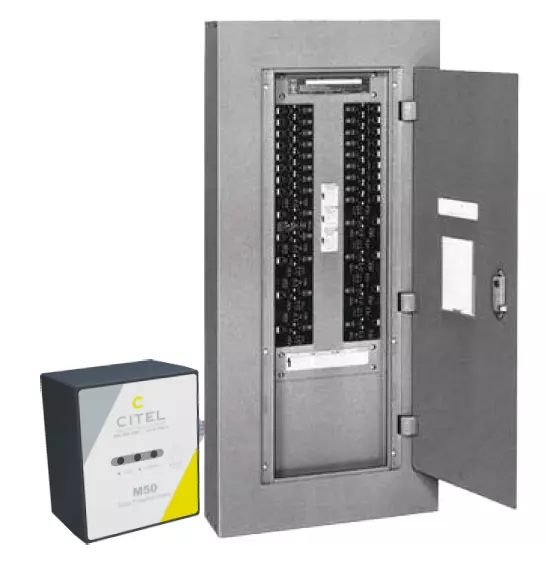 The M50-120T-A is installed via a 2-Pole 30A circuit breaker and will not only protect the EV charging system but all circuits on the main service panel. This protector is what is referred to as a "Whole House Surge Protector".
Links to Level 1 EV SPD
| Location | Equipment | System | Surge Protector Model # | Link |
| --- | --- | --- | --- | --- |
| | Main Service Panel | 120/240Vac | M50-120T-A | |
| | Main Service Panel | 120/208Vac | M50-120Y-A | |

---
Level 2 EV Charging Station
Power Source : 240Vac Appliance Outlet or Commercial Source
Generally these are public applications with a power source of 240Vac and up. However, they can also be installed in the standard 240V outlet of a home. Charge time is 5-6 hours (124 mile charge) and can be quite costly depending on the number of charge points or power available (kW).
Level 2 AC are configured a couple of different ways depending on the desired number of charge points for the site. Some will be a single integrated (<175kW) power cabinet and charge point while others will be a large power cabinet (>175kW) with multiple, distributed charge points.
EV SPD Protection Point : AC Power Cabinet and Charging Dispenser
Links to Level 2 EV SPD
---
Level 3 EV Charging Station
Power Source : DC Fast Charging (DCFC)
The fastest charging method (30 minutes for 124 miles) but also the most costly. These are connected to the power utility grid with an AC to DC power conversion module. The output DC voltage range is from 120Vdc to 920Vdc with higher voltages expected in the future. In addition to the AC source, these systems can be fed or supplemented with by a photovoltaic power plant or energy storage system.
EV SPD Protection Point - DC Power Cabinet and Charging Dispenser
Links to Level 3 EV SPD
---
Contact us to develop a surge mitigation solution for your application
Where to purchase Citel SPD's