Miramar, FL- CITEL America, Inc announces today the release of MODEL MSP-VMxx/RINJ Series integrated POE injector and SPD (Surge Protective Device)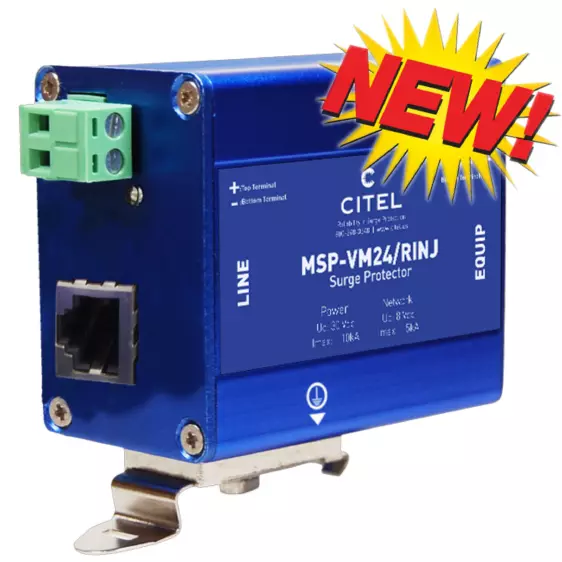 The innovative new design is a compact and integrated solution for providing power and signal protection to ethernet powered devices. In addition to being a protector, the new series provides versatility by being able to inject power from an external DC source. Additionally, the series can be utilized as a splitter capable of separating power and data to support non-POE devices. The Din Rail mount design with integrated ground connection makes it an ideal solution for cabinets, enclosures, and data closets. Model MSP-VM24/RINJ is designed for a nominal 24V system while MSP-VM48/RINJ supports 48V systems.
The new series is compatible with POE, POE++, Ultra POE, and High Power POE. Hybrid SAD-GDT technology provides reliable and high-performance protection limiting the impact of transient voltage surges due to lightning, power cross, and switching. Injector power supply/adapter kits are available and can be ordered as separate devices from the protector unit.